Featured Success Stories
Ambar
"I met my soul mate"
Dear IndonesianCupid... i just want to say thank you to IndonesianCupid, because I met my soul mate already. I forgot when first he send me a mail, but after that we keep contact by text and as friend on social media on October 29th 2012, and we really met on April 2013, and then engaged on 21 July 2013, and now we have married on January, 9th 2014.
Ratnasari
"Thank you IndonesianCupid!"
My partner and I met on here in 2012 , and have just gotten married in Bali in September. So while Im not usually too sure about these testimonials. In our case this site has helped us to find each other 3. thank you to Indonesiancupid from Ratna and Leigh .
Sofie
"Thank you IndonesianCupid!"
thank you Indonesiancupid!! i met with him 7 months ago Started with saying hi and then we meet in person. We found a good companion and seeing each other often. We are going to build a life together,we were engaged on 28 April 2013 and we'll get married soon, I never thought that I could met someone through this site. Thanks IndonesianCupid.
Wini
"Thank you IndonesianCupid!"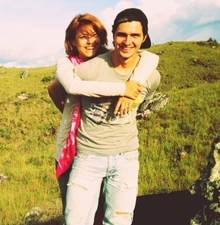 thanks for this crazy site .. now i found my partner because of this site .. lovely !
Esther
"Thank you IndonesianCupid!"
thank you Indonesian cupid..iam my right man here.. we met last week and will meet again to make plans. iam happy so much and great full to Indonesian cupid team wish the best fr everyone,and have a good luck here.
Cupid Media, the Cupid Media Logo and IndonesianCupid are registered trademarks of Ecom Holdings Pty Ltd and used with permission by Cupid Media Pty Ltd.