Hanya beberapa dari kisah sukses mereka
Zudhi
"Thank you IndonesianCupid!"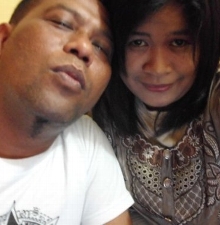 Assalamualaikum.wr.wb Dengan situs ini saya telah menemukan jodoh seorang perempuan beralamat d gresik dengan nama novieta indah cahyani telah berjanji mendampingi dengan setia sampai akhir hayat. Saya berharap semua anggota di indonesiancupid bisa menemukan pasangan melalui situs ini. thanks for indonesiancupid
Zudhi
"Thank you IndonesianCupid!"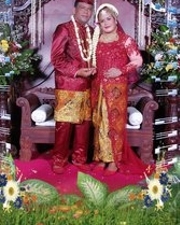 thanks indonesiacupid saya telah menemukan sosok wanita pilihan saya di situs ini dan saya sangat berterimakasih untuk team indonesiacupid yang telah menjadi media pertemuan saya dengan istri yang sangat saya cintai,semoga cinta kita abadi untuk selamanya. Dan untuk para anggota lainnya tetap semangat dan selalu berdoa,semoga bisa mendapatkan yang terbaik di indonesiacupid ini. Untuk team indonesiacupid selalu sukses & selalu menjadi terdepan diantara situs-situs lainnnya.
Zudhi dan novieta indah c
Tya
"Thank you IndonesianCupid!"
Thank you for indonesian cupid..
We are very grateful to indonesiancupid because through this site I've found someone who fit with me, and he's very good, friendly, responsible, and also very affectionate ... now we have got engaged and we will get married next year and now we are very happy ...
thank you Tya & Brian
Adhel
"Thank you IndonesianCupid!"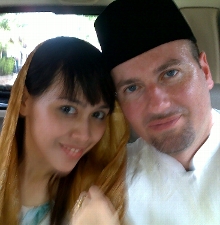 Thanks alot for IndonesianCupid.....Finally .....i found my beloved here,we met each other in here for 8 months ago ,now we laready get married last month......woow...i can`t describe how`s happy we are now......we never forget you untill we die...........!!!!!!!!!!! thx again.............( Alin n Ben )
Maggie
"Thank you IndonesianCupid!"
I was not expecting to meet with the man who can make me fall in love like this, because with my limited english it will be hard to find someone different countries, I met him on the first day I came to Bali and when I decided to move from Jakarta to Bali, and at the same instant I met him he is from Netherlands and 37 year old that I previously thought would not meet with him because the distances are very far. we already know five months and finally met, and then attracted to each other are still in a relationship with him,, to me to be a luck for me because he is my first man who came from different countries, and the first guy that makes me wonder if there is no distinction between Indonesia with men from other countries, as well as the man who made my life became more colorful and very different from before. I am very grateful to the Indonesian cupid for this website I can meet a perfect partner and we already have plans for the future for kejenjang relationship more serious, and I hope many other couples who will feel the happiness as I feel now this.
Cupid Media, Logo dari Cupid Media dan IndonesianCupid adalah trademark terdaftar dari Ecom Holdings Pty Ltd dan digunakan dengan izin oleh Cupid Media Pty Ltd.