Indrawan
"Saya sangat berterima kasih pada IndonesianCupid yang telah mempertemukan kami berdua"
Saya sudah menemukan jodoh saya, saya sangat berterima kasih pada indonesiancupid yang telah mempertemukan kami berdua dan kami saat ini sudah bertunangan. Semoga kedepan Indonesian Cupid dapat memepertemukan jodoh seluruh indonesia dan menyatukan bangsa indonesia yang beragam suku ini. Terima indonesian cupid, maju terus.
Rie
"Thanks for IndonesianCupid"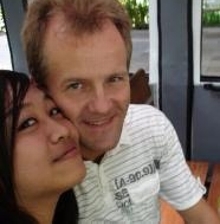 Thanks for IndonesianCupid. This site help me a lot to find the guy that I really wanted to share the rest of my life with.
First time I meet him in this site in March, and we aren't very often chat. Because I were thinking he was the same like the other guy on this site that only want close with a girl for 1 night or just short relationship.
And in the middle of May, I starting chat with him again, and he still remember me and said at the first time "oh my favourite Balinese girl back".
I was shock + happy because he still remember me even I never chat with him. And we always keep in touch every day via chatting, and we know each other much better also from chatting.
And he said to me that he will come only for meeting me on 14 August 2009. I was waiting for him almost 4 months, and we already know that we will have wonderful weeks together while he were in Bali, and that's true. He arrive in Bali and at that time we are so happy, even this time was the 1st time I meet him in real, but we both feel that we already meet like 1 or 2 years ago. Our love so strong after meeting.
And we spend 3 wonderful weeks together with love and care, he ask me to marry at 26 August, and I will never forget that day. 2 days after he said that, me and him go to ring shop and buy the new ring for us, I'm so surprised. He was changing my life. He always makes me strong in life, and I can't explain how perfect is him for me. And now we still thinking about the best date for marry, and definitely we will marry in Bali.
And for all member in this site, I wish all of you will have the same story like us.
Best regards
Rie & Tommy
Alfa wiski india (awi)
"Terimakasih atas dukungannya dan bantuan yang telah diberikan IndonesianCupid kepada kami"
Terimakasih atas dukungannya dan bantuan yang telah diberikan IndonesianCupid kepada kami... sehingga kami telah menemukan pasangan..., semoga IndonesianCupid tambah sukses, jaya dan banyak yang mengikuti jejak kami berdua.... sebuah perjalanan yang sangat kami tidak duga sebelumnya, harapan dan kenyataan kami berdua akhirnya terwujud. Semoga hubungan kami bisa langgeng...
Salam AWI& EVI Syarifah
Sri
"Kisah cinta ini berawal dari perkenalan di IndonesianCupid.."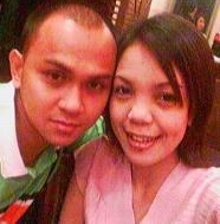 Saya telah menemukan cinta sejati yang selama ini ku harapkan telah ada, dan dia bernama Chevi Sujana, dia telah kukenal bulan november 2008 lalu..
Kisah cinta ini berawal dari perkenalan Indonesian Cupid..
Terimakasih Indonesian Cupid karena ini aku bisa menenukan cinta sejatiku.. Setelah itu kami memulai hubungan serius ini awal januari 2009 dan pertemuan yang pertama kalinya kami bertemu di Kota Jakarta. Semoga hubungan ini bisa langgeng, bahagia selamanya. Amin
Rahmawati
"IndonesianCupid.. you make my dream comes true "
I would like to thanks to IndonesianCupid coz by this site I found my soul mate. We starting know each other by seing profile about a year ago on june then we send email, sms and chatting for 2 weeks before he decided to come to jakarta to see me on july 2007. Since that he always come to jakarta every month, on november we got engaged and in december he took me to his country Australia. Now we're planning to marry on august. IndonesianCupid.. you make my dream comes true coz since i was little girl i believe n i have a dream that my husband someday has to be bule